Hidden Expedition: The Uncharted Islands
is the newest (for today) BigFish game of the
Hidden Object
genre.
Also this game belongs to Puzzle and Adventure game genres, but the main gaming process - looking for the hidden objects.
For now released Collector's Edition only. It includes:
1) Integrated strategy guide, that can provide you the victory from the beginning to the end.
2) Bonus gameplay with the whole new quests, Hidden object scenes, and additional complicated puzzles united by the special plot branch.
3) Concept art journal, that includes lot of pictured game scenes, main characters of Hidden Expedition (playing and non-playing) and game universe's landscapes.
4) Wallpapers - some of them based on concept art, others - on the successful screenshots. All are really beautiful.
5) Bewitching soundtrack withmore than 20 wonderful tunes.
The Uncharted Islands game is already fifth game of the Hidden Expedition game series. All Hidden Expedition games are connected with the plot's similarity: all of them devoted to travels through exotic places and countries of our planet.
Hidden Expedition continues this tradition. It starts with the space rocket launch with you on board. Everything starts very well, but during flight something goes wrong. Space ship will crash.
Then you are find yourself on the island, placed somewhere deep in the ocean. This lost island is just a part of whole string of islands, full of old and new mysteries.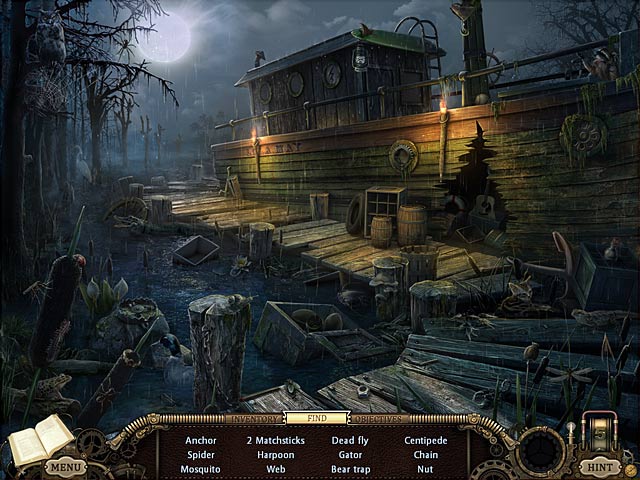 To find your way through this bunch of islands you will collect a lot of objects and items, and solve some convoluted puzzles. Some of items to collect are really exotic, for example, anchor, harpoon, bear trap, dead fly :) Game doesn't show us silhouettes of hidden objects - only their names, so watch carefully. Fortunately, Hidden Expedition: The Uncharted Islands game includes hints, so if you are stuck - use them.
As in any serious game, you have your journal with list of objectives and important records, don't forget to use it. Also you have inventory for storing your stuff, that can be useful in further puzzles.
Some of puzzles are simple enough, others are really hard. Few puzzles even looks childish (like on the next screenshot), although The Uncharted Islands game is intended for adults too.
Once
you
even have to
play
Tic
Tac Toe to open closed door. There is also a serious tasks: for example, you have to block underwater volcano with special underwater equipment.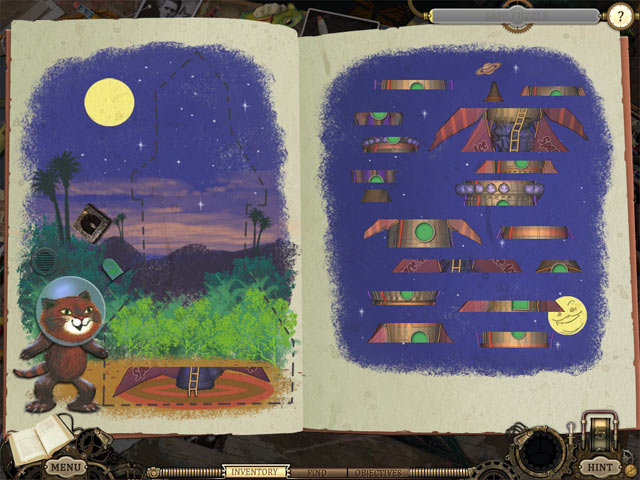 However, your main quest for this game - isn't just to find the way back to civilization. There is the pirates problem here. As soon as you find out, that there are pirates here, you will start your hunt on their evil leader. It won't be easy, but you can make it! Remember - for any problems you have hints and strategy guide!
Pirates aren't just sitting there and waiting for you. They are hiding something, something of ultimate importance. Of course you must find out what is that secret is. Just a tip: it closely related to the island's past and with the fact of islands absence on the maps. Sometimes you will need just to blow your way out to freedom. Visit the strange lands, above and below the surface!
Maybe, after the island's secrets revealing you will be able to repair your rocket and fly away back home, using numerous mechanisms, that can be found on the island.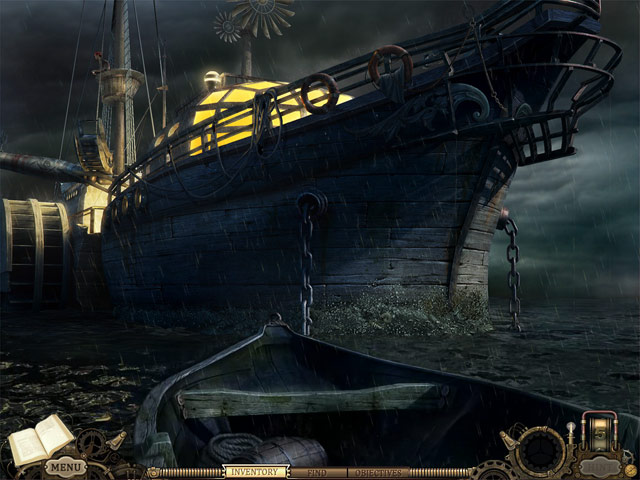 Visually Hidden Expedition: The Uncharted Islands game is really wonderful. Dark, beautiful night-sky, rain, reflection on a mirror clear water... New and abandoned ships, animated characters, exotic animals - all is drawn on highest professional level. Sounds and music are also very good, creating profound and realistic atmosphere. Finding hidden objects, solving puzzles, beating pirates - all game actions are nicely animated and sounded.
So embark on a gripping and unique journey, download and play Hidden Expedition: The Uncharted Islands! The race is on to save the day. Avoid disaster and save the island's secrets.
This game
is one
of the few
which
are worth playing.
Good luck!