Today, on August 25th, we will examine newest Big Fish game - Awakening: The Goblin Kingdom. It is the third part of the Awakening game series. First was called Awakening: The Moonfell Wood and the second - Awakening: The Dreamless Castle. Obvious, players, familiar with first and second parts of the game, will get more pleasure, but Goblin Kingdom is also good for newcomers. Stories of first parts are summarized in the beginning of the game, action takes place in other locations and with other characters (excluding the main character), so you won't miss much.
System requirements of the game isn't so demanding: it will be enough to have at least Windows XP or MacOS 10.5, 430 Megabytes of free space on your hard drive, 512 Megabytes of memory, and 800 MHz or more CPU.
And yet
the game is
stunningly
beautiful.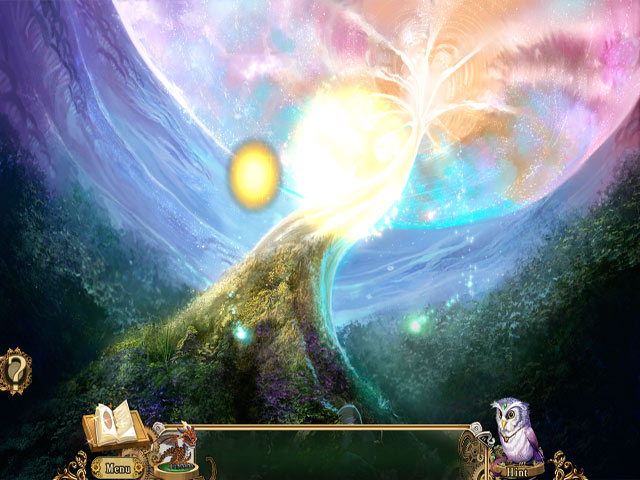 Big Fish released Collector's Edition of the game. Usually companies starting with releasing simple edition of the game and after the some time, when sales are decreasing they are releasing Collectors editions. Big Fish games doing the opposite - the releasing Collector's Edition in the first place, saying that early access to the game is one of this edition advantages. So if you want to play Awakening: The Goblin Kingdom right now - you should pay double price for it - $13.99. Fortunately, Early access - isn't the only advantage of the Collector's edition. Let's see, for what are you paying:
1. Bonus gameplay. In my humble opinion, this is the most important part of any Collector's Edition. It determines whether this Collector's edition is a success or not. Awakening: The Goblin Kingdom has definitely successful Collector's Edition. There are even additional Bonus Puzzles on board, just for fun.
2. Wonderful Wallpapers. Some of them are shown in the game video. They are really great - you are going to fill your desktop with goblins and become happy. Concept Art also included.
3. Integrated Strategy Guide.Strategy Guide is necessary part of any Collector's Edition. Awakening: The Goblin Kingdom - isn't exception. All actions in the game are fully described, needed screenshots with detailed solutions are added. So use Guide and you will have no problems at all.
4. Musical soundtrack. Good quality. Don't think you need further comments here.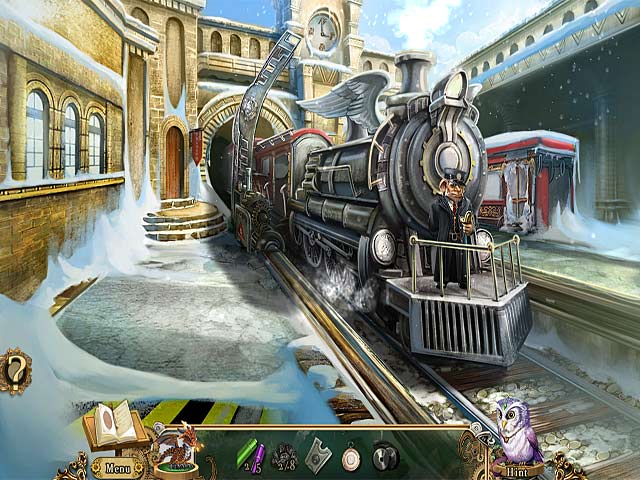 Now let's take a closer look on a game storyline. As you (may) remember from first and second Awakening games, you are playing for Princess Sophia. People from her kingdom has mysteriously disappeared, so she is seeking for answers: where are they, what was happened to them?
That is why princess first traveled to Moonfell Wood, then she visited the Dreamless Castle, but all was for nothing. Now Sophia are going to the mountainous Goblin Kingdom. With the help of wise owl, that is giving you hints, you will explore Goblins Kingdom. You are going to meet with lots of funny goblins and old and wise Goblin King. You will solve various puzzles, look for hidden items, work out variety of main and additional tasks. Goblins are good with mechanics, so be ready to see goblin trains and goblin elevators. Use lens to collect small or distanced items, made or repair mechanisms, provide chemical reactions.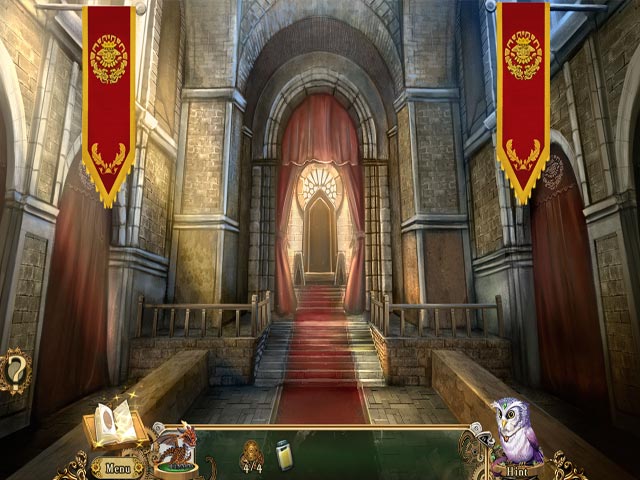 But not everyone is happy with your existence. Some dark powers are gathered together to stop you for life. Will you be able to fulfill your destiny and to save your people?
The game leaves a good impression, the gameplay is addictive enough. Drawings all at a very high level, with attention to detail. Flights with griffins, travel through mysterious dungeons, meeting with dragons - all of this are just parts of wonderful gameplay. As is now customary to, gameplay and videos are fully animated. You will not regret buying this game. The only peculiarity - the game is quite bright and kind, so lets fans of dark bloody stories will better find themselves something else. And remember: don't laugh at goblins for their funny ears - they just hate it!